10 Apr

Grana Padano or Parmigiano Reggiano – what to choose?

Two Italian cheeses with a Protected Designation of Origin. However, what does the term PDO stand for? The term refers to the characteristics of typicality. Choose Grana Padano or Parmigiano Reggiano? Depends.
What do Grana Padano and Parmigiano Reggiano have in common and what do they differ in?
These cheeses are the result of tradition and specific territorial and climatic characteristics of a certain area. Furthermore, the production is linked to a precise quality standard, determined by the nature of the raw materials used and the rigorous and guaranteed processing.
The Protected Designation of Origin (PDO) is the European recognition that designates an agricultural or food product whose entire production cycle, from the raw material to the finished product, takes place in a well-defined geographical area, not reproducible elsewhere. This strong relationship is guaranteed by a production specification, i.e. a self-regulatory code whose compliance by operators is controlled by a third party recognized and appointed by the Ministry of Food and Forestry Policies. This allows to ensure the effective authenticity of a DOP branded product.
Although they are all two hard cheeses, they have the differences related to topics such as: the production area, livestock feeding, processing of raw materials and seasoning. Let's look at the common points first and then the differences.
What unites Grana Padano and Parmigiano Reggiano: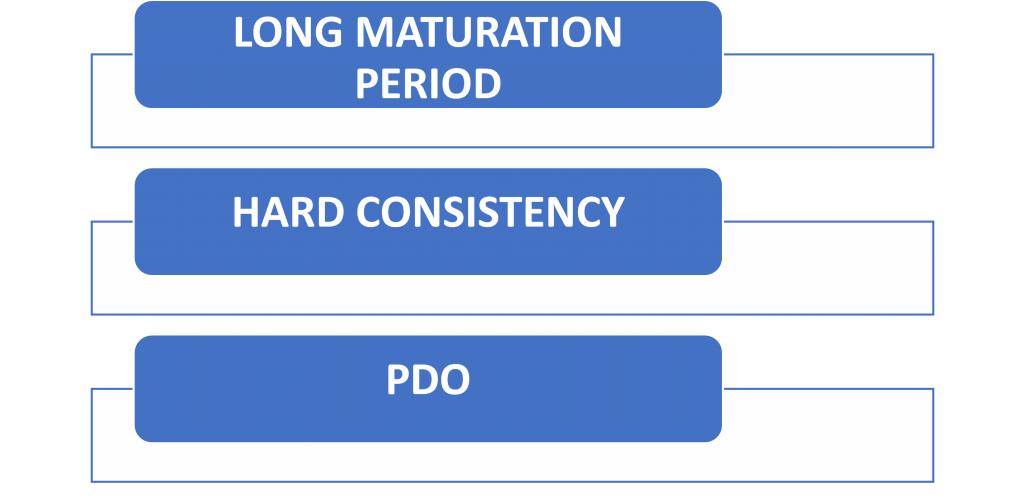 Differences between Grana Padano and Parmigiano Reggiano:
Both are two cheeses of Italian excellence, famous all over the world and widespread and produced throughout Northern Italy. Although they have similar organoleptic characteristics, they are distinguished by their flavor. That of  Parmigiano Reggiano is more complex, and evolves over time: up to 12 months you can still hear mainly milk, with the advancing of the aging emerge notes of citrus fruit, dried fruit, hazelnuts. Grana Padano, on the other hand, is more creamy, darker, and recalls the characteristics of the broth.
How to cut a wheel of Parmigiano Reggiano and Grana Padano?
Just watch the following videos:
How much Parmigiano Reggiano and Grana Padano are sold outside Italy?
Mainly used for seasoning first courses, they have very similar sales volumes. The slight prevalence of Grana Padano, in Italy as well as abroad, is also due to an economic factor: in fact it costs a little less than Parmigiano Reggiano. The latter is also produced in a more limited area: if Grana is processed in as many as 5 regions: Piedmont, Lombardy, Trentino Alto Adige, Emilia Romagna and Veneto, Parmesan is mainly produced in one region (Emilia Romagna) in the provinces of Mantua, Reggio Emilia, Bologna, Parma and Modena.
In the last three years (2017 – 2019), the production of Parmigiano Reggiano has increased from 3.47 million wheels to 3.75 million wheels, recording an increase of 8.1%. Italy today represents just under 60% of the total, against an export share of 41%!
Grana Padano was found to be the most consumed hard cheese (from cow's milk) in Italy in 2019. The growth in exports is driving the sales of the Dop. In particular, the EU countries where there is an increase of 17% (Germany the first country after Italy). 5 164 759 wheels were produced in 2019. Of these, approximately 2 million, or 41% of the total, were exported.
What is Parmesan cheese?
Abroad they are often identified as "Parmesan", a generic term that refers to a hard grated cheese; but if you want to be sure that you are buying or consuming an authentic product you must pay attention that on the packs is written Parmigiano Reggiano or Grana Padano and next to these names the symbol of the individual PDOs.
Our company is part of the Grana Padano Piacentino's network of companies, and especially promotes all the cheese produced in our territories.
Both Grana Padano and Parmigiano Reggiano are used mainly grated to dress the first courses and give them more creaminess: but let's not limit ourselves to just a sprinkle of them on pasta or rice! Both these cheeses can be excellent ingredients of many different recipes: not only savory but also desserts, in unusual and refined combinations.
They are healthy cheeses that contain fundamental nutrients for the growth phases of children and adolescents, inevitable in the diet of sportsmen.
Try them to prepare delicious appetizers, accompanied with cold cuts and a dry white wine or with aromatic sauces based on black olives, tomatoes and basil or green sauces. They are perfect to soften all types of fillings! In summer, adding some Grana Padano or Parmigiano Reggiano flakes on your fresh salads makes them much more nutritious and with the addition of balsamic vinegar, they will be really appetizing!
You may also be interested:
https://ma-vi-trade.it/en/what-is-vegan-cheese-made-of/
https://ma-vi-trade.it/en/can-lactose-intolerant-eat-cheese/
https://ma-vi-trade.it/en/grana-padano-italian-cheese-from-dairy-near-to-po-river/