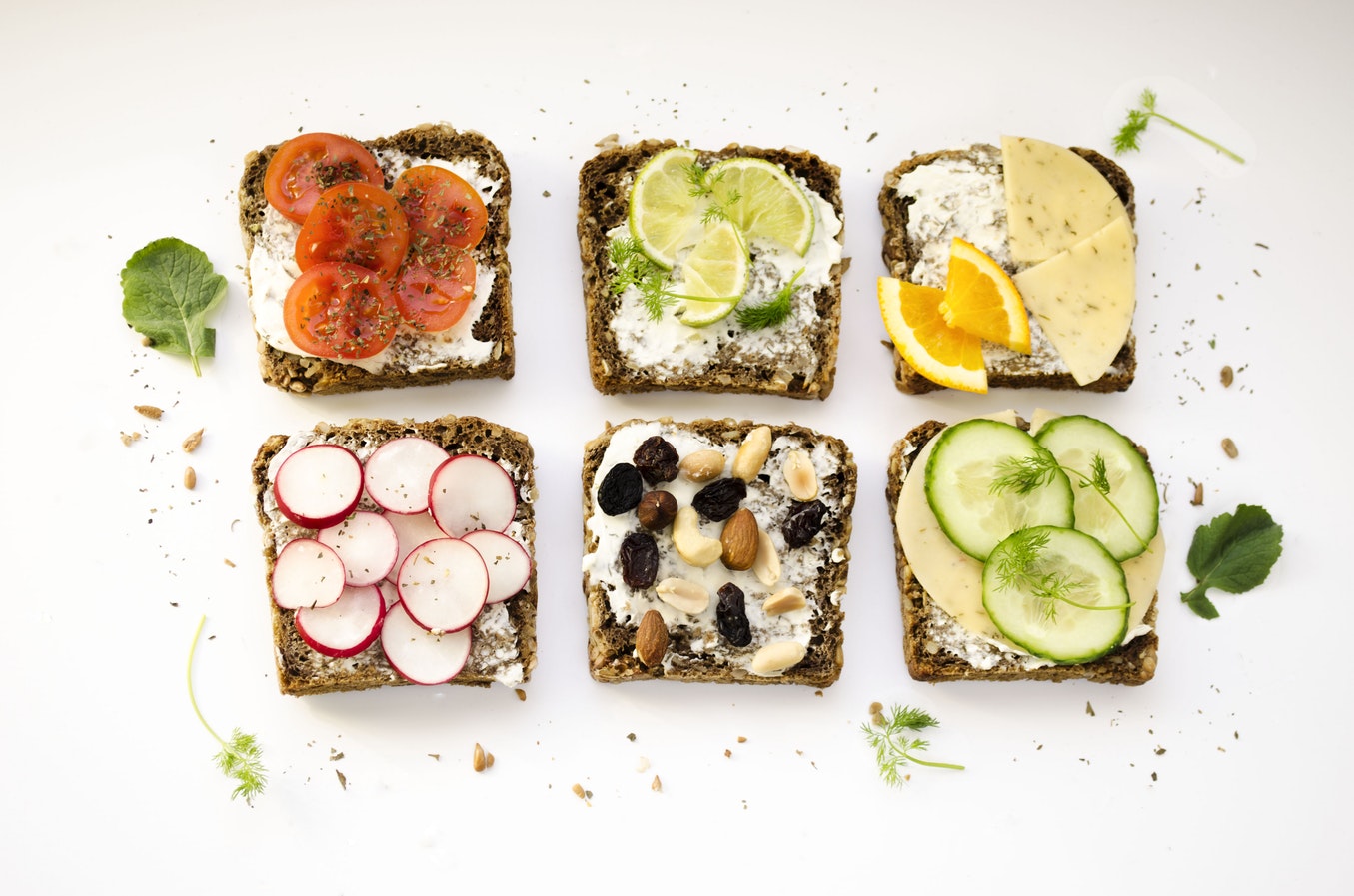 12 Mar

What is vegan cheese made of?

There are various proposals on the market, but a constantly developing sector is the one related to plant-based alternatives to cheese. In particular, we would like to focus the attention on all those alternative products derived from sprouted brown rice, such as Mozzarisella.

"We are what we DO NOT eat"
In a world full of "free from" foods, all the things we do not eat show our identity and our values more than what we actually eat. In 1850, Feuerbach claimed that we are what we eat, and, in other words, he said that nutrition is the basis of intelligence, emotions and culture. This connection between humans and food is, without a doubt, an extremely current thought; in fact, only a derisory percentage of the population considers food as a mere nourishment. If we think about it, what we eat still represents different values and emotions, it is source of entertainment and conviviality and, furthermore, it reveals our culture, our origins and our religious believes. Therefore, food and its system of contents and meanings are particularly relevant in people's lives. Nutrition is a vehicle for individual well-being and self-betterment.
In these last few years, an important percentage of the food sector has been characterized by the presence of "free-from" products, namely foods without certain ingredients: "gluten-free", "free from GMO", "additive free", "without colouring and preservatives", "lactose free", "free from ingredients of animal origin", and so on. If it is true that what we eat reflects and influences our lifestyle, today, on the other hand, what we do not eat contributes to define our identity.
Vegetarian and vegan diets are becoming more and more popular.



Two main food trends to take into account: vegetarianism, which means excluding every type of meat and fish from the every-day diet, and veganism, which, besides excluding meat and fish, eliminates also their derivates. Among the numerous causes that lead people to prefer a plant-based diet, the choices related to health certainly beat the ethical ones. 38.5% of vegetarians/vegans choose this lifestyle believing in its positive effects in terms of well-being. Then, 14.1% of them decide to eat less and well and the same percentage of people choose to be vegetarian/vegan as a philosophy of life. Love for animals is the main reason for 20.5% of vegetarians/vegans. Only 3.8% are motivated by the respect for the environment and the same percentage represent people moved by curiosity. The remaining 5.2% give various motivations.
(Source: Panorama https://www.panorama.it/news/scienza/scelte-alimentari-perche-e-dura-essere-vegani/)
In addition to vegetarians and vegans, the food market has identified a new consumer profile: the "flexitarians". This expression comes from the union of the words flexible and vegetarian. It is used to indicate people who have a primarily vegetarian diet but sometimes eat meat or fish. They are a sort of "not entirely convinced vegetarians".
People are more and more curious about it and they are finding out that vegetarian or vegan dishes do not consist just in a boring salad or in eating "strange" foods. In fact, this new trend, besides being a real experience, is a great challenge both for manufacturers and suppliers in the food industry. Challenge that has been positively accepted and which is leading companies to include new healthy, high quality "free from" products, inspired by the Italian traditions. Many restaurants also offer vegetarian or vegan dishes in their menus that respect the seasonality of the ingredients and combine them in a tasty way. Actually, many typical Italian dishes already are plant-based, just think for example of spaghetti with tomato sauce. Many others, then, can be modified and reinvented, such as pizza.
Italian vegan products from Ma-Vi Trade
Ma-Vi Trade, which boasts twenty years of experience in the traditional food sector, has recently decided to undertake this new path and export vegan and vegetarian Italian plant-based products. In particular, the Group is interested in unique made in Italy products such as fine cereal cakes, artisanal pasta, vegetable alternatives to cheese and much more. See our Vegan Product Catalog
Nowadays, the offer for plant-based alternatives to cheese is very large: together with soy-based and rice-based products, there are many alternatives made from potato flour, chickpea flour or dried fruit. More specifically, four macro-categories of plant-based alternatives to cheese can be identified:
Cheeses for vegetarians are products still derived from cow's milk, in which the rennet is substituted by some microbial coagulants, vegetal coagulants (mainly extracted from artichokes, figs and cardoons) or coagulants derived from mushrooms.
Plant-based alternatives to cheese with dried fruit. These products have some dried fruit inside (almonds and cashews are the most used), which lend them a special taste.
Plant-based alternatives to fresh cheese, that mostly come from sprouted brown rice or from soy.
Plant-based alternatives to hard cheese, which are characterised by a harder texture than the previous ones.
(Source : https://ilfattoalimentare.it/alternative-vegetali-al-formaggio.html )
Vegan catalog
Be careful… do not call them "cheeses"! The European Court of Justice stated that the word "cheese" must be used only for products made with animal milk. This happens also for the words "milk" and "yogurt".
Ma-Vi Trade's vegan catalogue provides various plant-based alternatives to cheese produced using one of the oldest cereals of the world: rice. More specifically, we are talking about sprouted brown rice biologically cultivated in historic Italian paddy fields. It contains several fundamental nutritional components to be assumed daily (such as fibres, proteins, mineral salts and many others) in a higher quantity compared to white rice. The process of rice cultivation is monitored in every single phase, from sowing to the moment of its use to create all the alternatives to cheese. The whole process is managed in order not to alter the natural rhythms of germination – thanks to germination rice seeds become sprouts.
For further study: https://www.newfoodmagazine.com/article/100120/food-intolerances-and-sprouted-brown-rice/
For this reason, Ma-Vi Trade wants to introduce one of the most versatile and appreciated products nowadays: Mozzarisella. It can be classified as an alternative to fresh cheese popular among the most demanding customers, that can cook different snacks and dishes, using a high-quality Italian ingredient. Mozzarisella is a healthy and modern product, with a special taste. It is light and easy to digest as it is made from sprouted brown rice. Excellent as it is, Mozzariella can also be used in more elaborate dishes. Try it on your pizza!
In addition to the classic one, other versions of Mozzarisella are available on the market:
Mozzarisella with a delicate smoky taste and turmeric flavour;

Mozzarisella prepared with Nori and Ulva algae. It is a delicious alternative to savoury cheese, such as veined cheese;

A spreadable version of Mozzarisella, ideal as side dish or with vegetables;

Mozzarisella slices, perfect for toasts, hot or cold sandwiches and for every dish that requires a melting product.
Let's try this simple and tasty recipe, 100% vegan using Mozzarisella Spreadable Classic.
Whole spaghetti with asparagous, taggiasche olives, borage flowers and Sichuan pepper.
 Ingredients for 4 people:
320 g whole spaghetti;

200 g Mozzarisella Spreadable Classic;

8 spears of asparagus;

about ten taggiasche olives;

mixed aromatic herbs;

1 clove of garlic;

borage flowers;

salt and extra virgin olive oil to taste;

some grains of Sichuan pepper.
Method
In a pan, make garlic flavour on low heat with a tablespoon of oil. Add the spears of asparagus and a ladle of vegetable broth. Cook them for about ten minutes. The asparagus must remain crispy. Then, remove the garlic.

Pour some water in a pot and bring it to a boil. In the meantime, add the aromatic herbs, the Mozzarisella Spreadable Classic and the taggiasche olives in pieces to the seasoning. Mix all the ingredients.

Salt the water and then dip pasta. Drain it when it is "al dente". Pour it in the pan with the sauce, adding a tablespoon of cooking water, if it is necessary. At the end, add a little oil.

Serve the spaghetti with borage flowers, some pieces of olives and Sichuan pepper.
Source: "Nordfoodovestest"